The Profit Margin
Space transport
(power+1, maneuverability +1, 3-harm, small, +hyperdrive +cargo, strengths: +fast +responsive, weaknesses: +cramped +picky )
Ladro's Crew Headshots and Dialog Colors:Jojee Terkenn'n
(Keshiri)
Jojee is a Keshiri who served Leeandra's uncle Chaddith and stayed on to help out Leeandra. She's quick to judge and holds grudges. She is also pretty competitive. She left the
Libation
to join Ladro's crew and hopes to make some good credits so she can buy her own ship.
Hosk Fey'la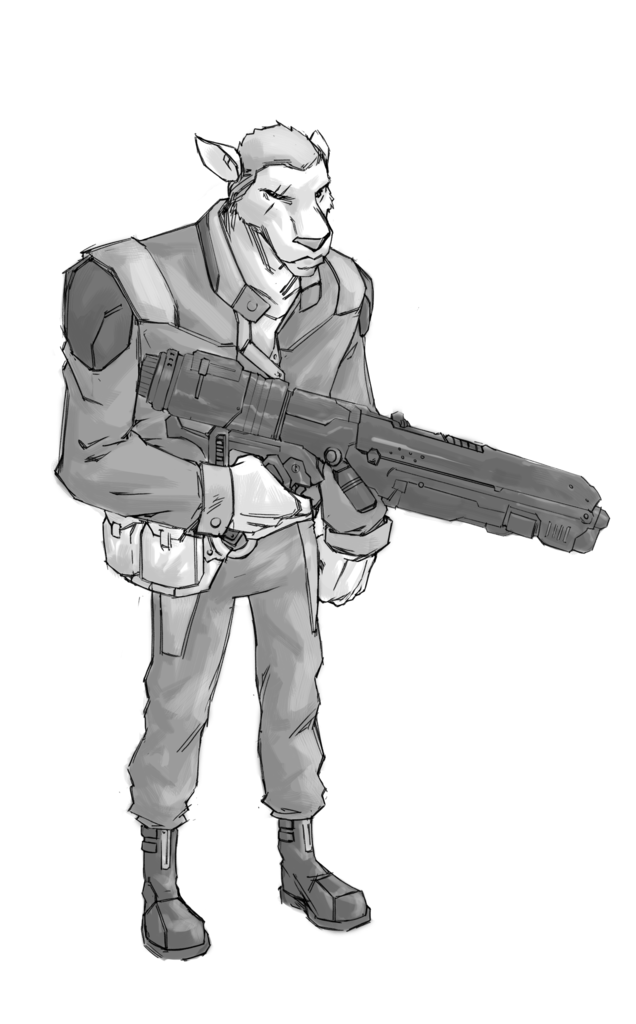 Hosk is Ladro's partner, more like his support. Hosk is short for a Bothan, older, and grumpy. He's "seen some poodoo". He fought on the "wrong side" of the Clone Wars and ended up doing hard time for his role as a merc for the Trade Federation.
Squall Onondb
(Rattataki androgyne, systems expert)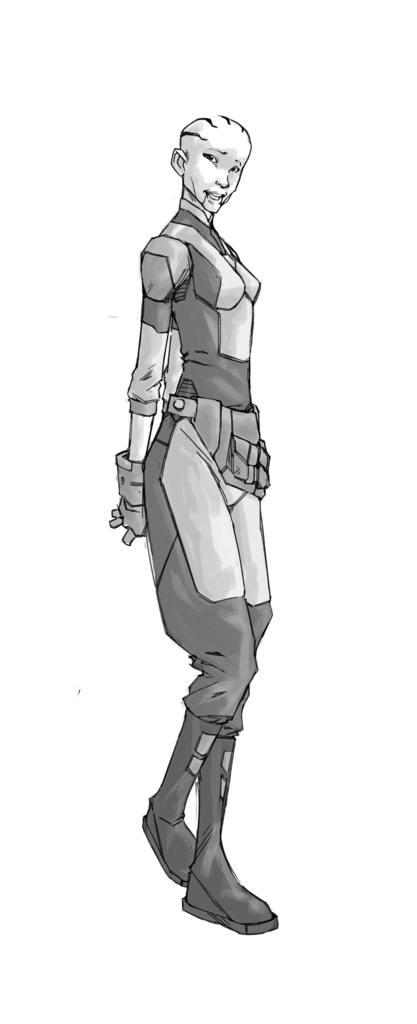 Squall is a skittish Rattataki. Talkative and nervous, ze prefers
things
to most people. Ze was the engineer on the
Libation
until spice got zir messed up. Ze's good at splicing and fixing tech. Squall joined the crew after ze received treatment and is in recovery. Ze desperately wants this new chance to work. Sometimes, ze can get twitchy and nervous under fire.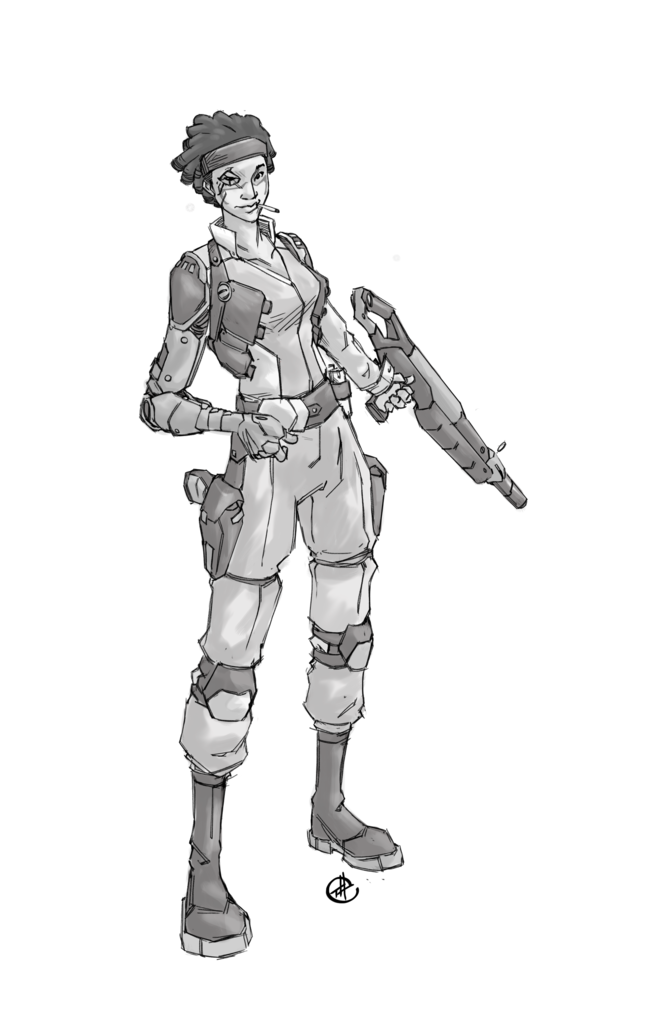 Amarath Shade is a Kiffar mercenary with a rather intimidating appearance. At least now. An accident with explosives took her right arm and eye, causing her to get cybernetic replacements. She doesn't have a lot of credits, so her mechanical limbs are second hand and no where near the nice sleek ones .
Even before becoming a merc and the accident she was a tomboy. Shade liked technology and was very handy with computers. Her skills with droids and explosives was nothing to sneeze at either. She is very much a combat tech for hire.
Her hair is black and shaggy since she forgets to get regular trimmings, but short to keep it out of her way. Her normal eye (left one) is a dark blue. She also has a red tattoo line that curls around her right cheek and crosses her nose before stopping in a point.
Amarath usually wears light armor so she can move in a fight and has all kinds of pouches and holsters for tools, grenades, and her blaster rifle on her back when she needs her hands free. Her arm has a computer she installed into it herself along with a switch blade that can come out over the hand. Shades is a smoker and she usually has a cigarra in her mouth."