Stitch,
You've been on the road for a full day, heading east for Tradertown. Good news is that it leaves the Wendys at your back (at least that's the best rumors for now). Bad news is that the weather is unrelentingly hot. Applejack's been driving her "lil charger" most of the time. Here it is: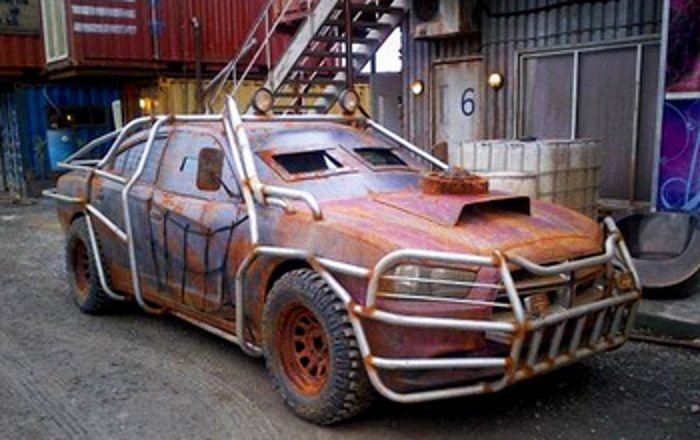 She has the music set to Tower One, old country and rock music from the 1970s to the 2000s, ancient stuff. As you're riding this morning, half awake, half asleep, some song called "Pour Some Sugar On Me" or somesuch is playing. You're riding a narrow road on top of a ridge about a hundred feet high that overlooks the old "Pods", that nuclear waste that Kiddo warned you about, the place that
might
have an AI body Metro could use to fix his Logic Circuit.
Applejack reaches up to turn down the radio,
"Mama, they're's somethin' uppa head."
She points just off the ridge to what looks like a recently wrecked car. You see some steam rising out of the hood, but you don't see any people or any other cars. Might be someone in the driver's seat. Maybe.
"Could be a trap."
Applejack mentions casually. She's slowed the car, but she hasn't stopped. You'll pass it by in a minute.
What do you do?