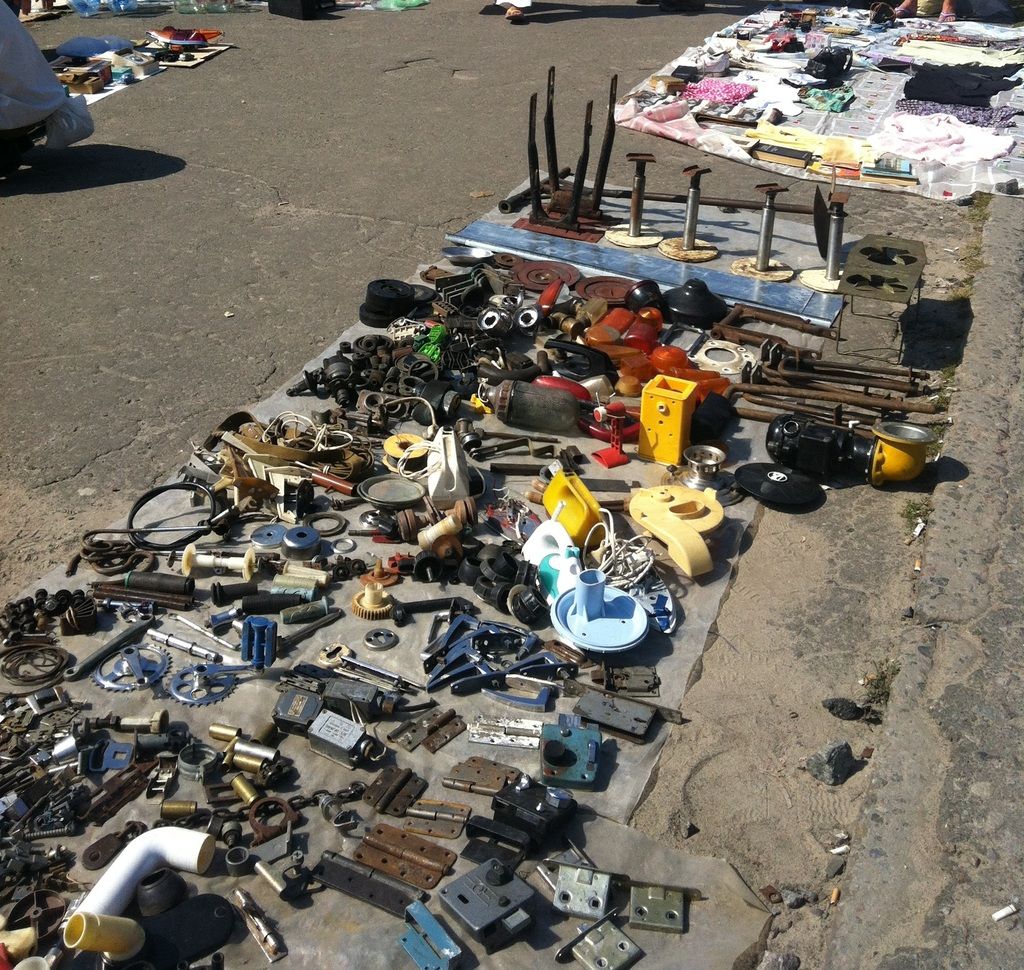 The sun's only been up for half an hour and the bazaar is in full swing. Merchants jockeying for position on blankets and small tables, some of them in tents that offer shade. Scrounged items from others, some stuff was on offer the previous day from a different merchant. Some crafted items, too, or forged things. Parts.
The place is loud, Hawkers, hagglers, arguers, singers, anyone and everyone begging for and demanding attention, some desperate to get enough to eat or drink for the day. It's not easy to navigate without hands touching, grabby thieves work this crowd. Best be wary.
Cinch
,
You ended up spending the night here in Depot, right? Were you unable to find June, or did something distract you? Did you park at the garage or leave your vehicle... outside? How do you manage the crowd in the market?
Ahead you spot June, finally. What do you do?
June
,
What's your area like, do you have a tent, a blanket, a table or what? What do you think about your neighbor merchants so far? Why did you stop selling here before, anyways, what went wrong?
Beckett took off this morning to check on Hackmobile and head out on a run. Did you send anything her way? What is for sale today?
You spot Cinch in the crowd as you scan it. What do you do?