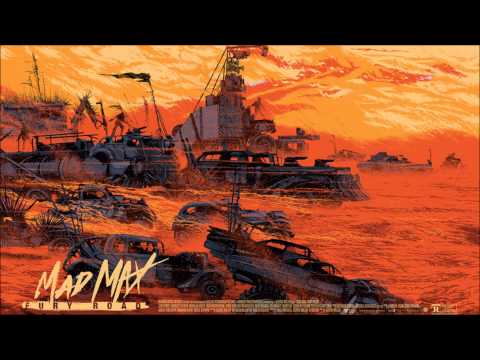 The lines for the Arena queued up last night. Sure, gangers like the Skorpions can stroll in later and still get good vantage spots later, but the chum and the scrum have to line up and wait. Wait for each shuffling step forward into the arena. All the while listening to the go-gang music blaring over the loudspeakers since dawn.
Baskets of food and jugs of water inside the arena is the word on the street. Plenty. For everyone! The Fat Man's flexing his muscles, and the whole of Depot will see. They will see the bounty he provides, everyone will know that the United Front cannot dampen his spirits. Not even the Fippers can keep him down. The palace has not fallen. The Fat Man is unbowed. Depot is triumphant!
Sierra
,
Horse has been assigned to help you travel to the Arena early, to handle sound checks and organizing your set from the VIP boxes where The Fat Man will arrive just before your big number. Fleece is traveling with your retinue, and you haven't had a moment alone since yesterday. Her eyes tell you she has something to say.
As you walk into the Arena through a back entrance, people in line see you and call out excitedly. Your name is known here, Sierra. People are talking about Sierra the Skinner, the greatest singer in DVFP. Seeing you here seals the deal, people at the back of the lines start making noise about moving up, nobody can possibly miss this.
The narrow hallways that wind under the stone bleachers above are dimly lit and Horse walks ahead, keeping folks clear. You hear the sound of folks frying and cooking food, the chatter of workers at their craft, and always the low hum of the crowd, just a few hundred feet deeper.
How are you dressed, Sierra?
What are your plans for the Arena, where are you singing?
June
,
Your team's with you, June, you all were granted entrance into the Arena whenever you deemed necessary to keep an eye out for threats to The Fat Man or Sierra from The Feed. Rothschild's buzzed her head fresh, applied new paint, even got some new leather pants to look good for you. Bee Bee's carried some equipment at Missed's direction. Even Missed seems in good spirits, excited to be working, interested in this latest experiment.
Where have you set up, June?
Who are you keeping closest eye on?