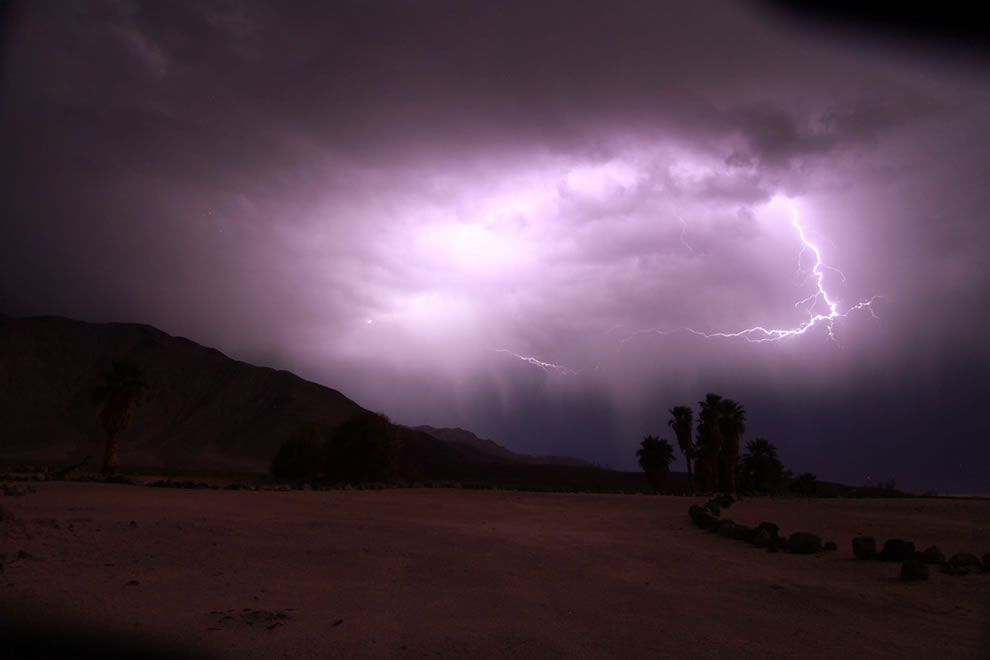 The starless night over Death Valley Free Prison rumbles with thunder.
A stone's throw from the walls of Depot lies a pile of bodies. They baked in the sun, these dead folk, for half a day. This morning, they were guards of The Fat Man, servants of The Fat Man, or denizens of the biggest city in the DVFP. Shot down by DVFP Security or each other in their panic to avoid that very fate. Now, they rot in a heap, discarded. Forgotten.
Most of these bodies were stripped down for whatever barter could be taken, the laborers needed payment for their efforts, of course. Still, a mask lies at the bottom of the pile, its innards stripped of all the gadgetry once embedded. Now, it is left behind. Ignored. Worthless.
Thunder rumbles again, this time the clouds above Depot light up with electricity. Rain begins to fall. For the first time in months, rain falls on Depot.
The night sky lights up again as a single lightning bolt streaks down to touch the pile of bodies. An explosion from the impact sends dozens of them flying. At the bottom of the pile lies a monstrosity with a horrendous face. His body is torn and mangled. He is well and truly dead.
Electricity arcs over his skin and his massive right hand twitches.
As the peals of thunder roll across the sky, one bloodshot eye opens.
Gigg
, you wake up in a rainstorm surrounded by corpses. Your mask is lying nearby, lit by the lightning rolling in the clouds above. The eyes of the mask bore into you, and Pops is not there. Lala has taken the mask now, she is your companion. You feel no pain.
What do you do?