[BtI] Date 1, Turn 2 (Active Player=Andrea)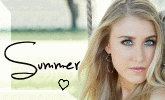 It's pretty loud in here once the show gets underway. And it's not a bad show -- just not something I would have expected to find myself doing on a date. There's a lot of audience participation in the show: each side has "chosen" a crew to support, and our support is prompted by the comically-dressed figures down nearer to the floor. I cheer and jeer along with the rest of the crowd as a mock-combat -- complete with the booms and smoke of cannon fire -- breaks out on the stage.
I guess it's just the cheerleader in me, because I have no real interest in how the combat plays out below. I steal a glance, then tilt sideways to speak to you so that I don't have to try to compete over the audience.
"I'm not deafening you, am I?"
That's just my polite way of ensuring I'm not embarrassing you with my participation...but, I figure, if you were worried about being embarrassed, you wouldn't have picked somewhere like this.