Mark
,
After swiping your idents at the Pod Eight sensor to enter the section, you headed back down the narrow corridors you just recently left after the scrimmage. It's late, technically after curfew, but things are lax here in Pod Eight. Corporal Eff runs things looser for this pod. As long as you grease her palms, at least. Plus, you're corporal now, so that changes the game.
There is no curfew of corporals, right?
Isn't that somewhere in that huge handbook?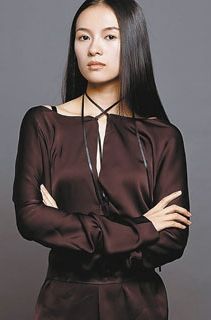 You can hear the low hum of the grav plates as you push open the door to the gym. As you enter, you spot Gen Yu, in the middle of the court. She has her Navi out, a display up of the court controls. Her outfit isn't an actual speedball uniform, but it looks like it wouldn't restrict motion, at least.
How are you dressed, Mark?
She looks up as you walk across the court, from grav plate to grav plate. Everything's suspended a few millimeters, just enough to make balance a bit precarious.
"Hoi, Mark,"
she says, adding an uncharacteristic smile.
"Did you want to run drills or work through basic plays... or have a one-on-one match?"
Gen Yu collapses her Navi to a phone and flicks it across the court. It skips across a couple grav plates, then settles near the edge of the court, hovering on a plate. She doesn't seem the least bit concerned about it.
"You know,"
she adds as you come closer and she eyes you closely,
"I'm hoping for some one-on-one. I think I can seriously trash you. Even if you're twice as big as me."
What do you do?