[ISS] Gather Up (Tem 3.3)

Temperance,
Instructor Malcolm returned to bore everyone with the rest of his lecture, acting as if the blow-up never happened. Tunde left for Speedball practice with Pax, Jace, Tabitha, and Zola. You ended up heading back to the dorms with Trish, Torrence and Mi Sun.
Here is the new layout. You scored a solo!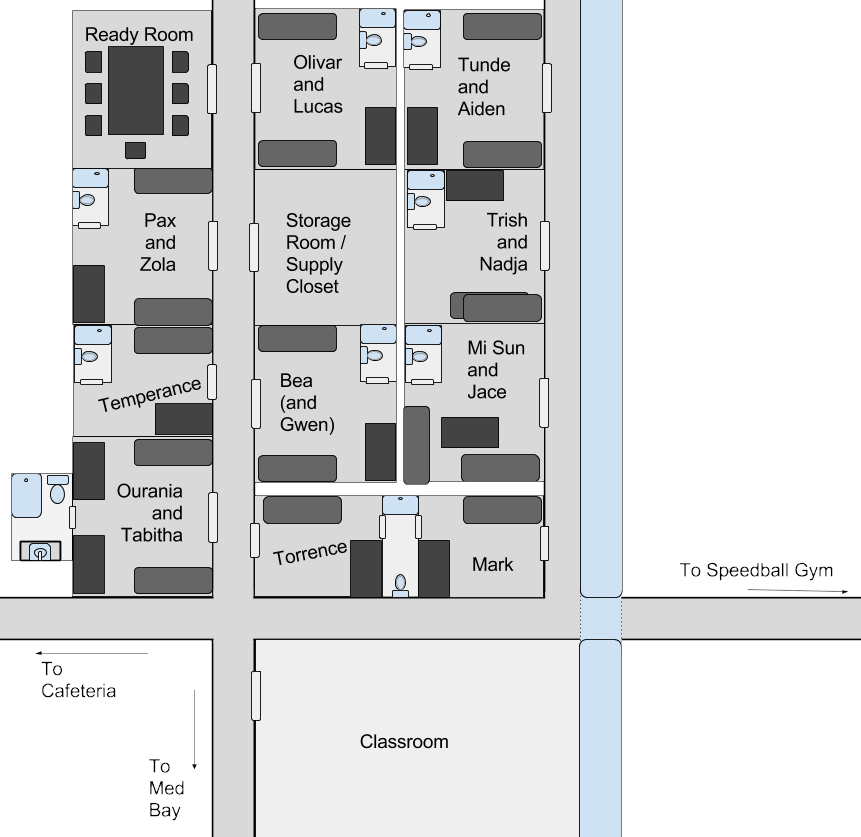 What room did you end up hanging out in? You're all watching The Feed. What's the show that's on right now?