Cinch
and
June
,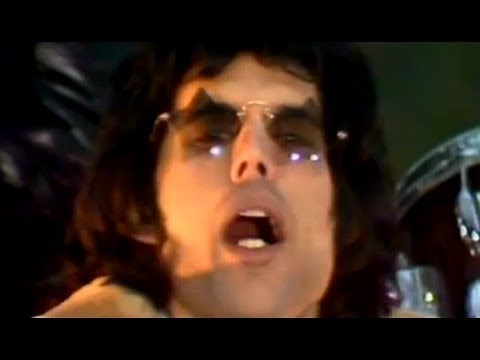 A long string of mismatched speakers hung around the arena like Christmas lights blare music, and the crowd sings and jeers and screams as the Chum and Shark match nears a bloody finish. The word got out that Cinch is driving for the Skorpions and half of Depot seems to be here. The arena is standing room only, with solar lights flashing stored rays onto the arena, pushing away the darkness of the chilly night.
Human bodies provide the warmth for the crowd, a jumping, punching, roiling miasma of people. Except for the VIP Box where you sit,
June
. The Fat Man isn't here, but his lieutenants are, merchants you've seen at High Rent, even Thashnar, the no account fugger. All of you guarded by some of the elite. Sadly, Missed isn't here, but you recognize the one who mocked you earlier, so... that's a plus? Rothschild is thrilled by the exclusivity here, and she grips your hand tightly as "the Shark" takes a chainsaw out of his
Magical Murder Bag
(tm). It's going to be grisly.
How are you taking that?
Cinch
, you're in the underneath, one of two dug-outs under the stands where the cars are stored before you roll in. Your match is next. Roark's not drunk, thanks to you. You cut him off and he thanked you. Joe's Girl sat like really close to you at The Pit.
Where is she now, still around you, or getting ready or what?
Ace is under her hood, checking her El Camino out. She's got "thart look" in her eye, and she's aching for this run. You've heard the UFer engines from their spot, and they're fuggin' loud. They must have something special going on. A dozen Skorps are around, armed with picks and knives because guns are a NO NO in the arena during shows. They're keeping an eye on "the talent", that's you, to make sure the Front doesn't come in and take you out.
What's your pre-game ritual like, cinch?