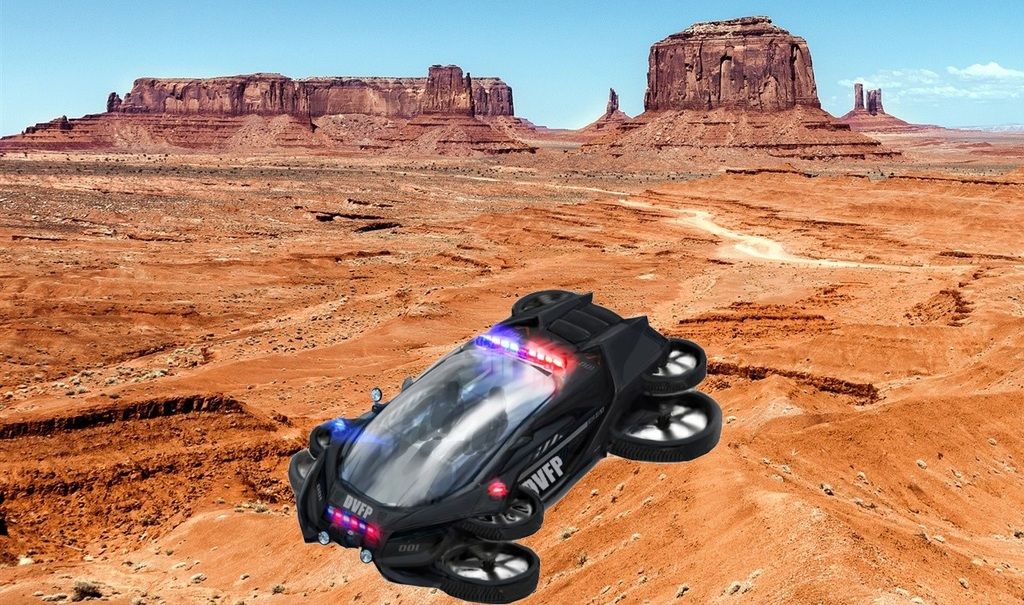 Four DVFP hovercars skim across what passes for roads up to The Irons. They slip around the scorched remains of a van that once had a .50 caliber machine gun mounted on it, but was blasted to bits and burned to a tarry, smoky husk. They arrive at the mouth of the mineshaft and gently settle onto tires that slide into place.
There are a score of legends about these hovercars. They range from having ordinance big enough to topple the walls of The Depot to devices that defy logic. Lasers. Rail guns. Microwave projectors. Sonic emitters that break bones. Crazy stuff.
Eight DVFP agents in riot gear with DNA-sequenced smart weapons exit their vehicles with military precision, weapons scanning over the few visible denizens of The Irons who are too old, too homeless, or too foolish to hide.
No guns or weapons are raised on these Fippers. Not a one. Woe unto the Prisoner who harms a Fipper and gets caught. A chum, anyone who arrived during their lifetime, they'll be hunted immediately and without error. That is known. A lifer, someone born here naturally? They can run for the rest of their pitifully short lives. Entire gangs have been immolated as a result of one Fipper getting a broken hand punching one of their number.
The jackbooted thugs march down the shaft, pausing to scan and intimidate those who cannot escape their night vision goggles and AI-assisted scanners. After ten excruciatingly long minutes, they step foot into Diamond's bar.
This is how they're currently dressed: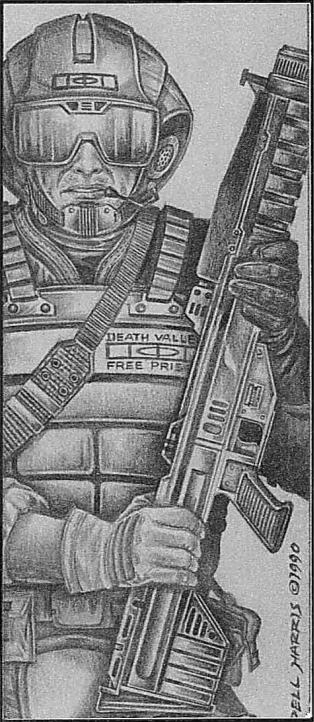 Esco
, tell me about your new security. From what I hear, they're a gang of road agents you're re-purposing. Were they raiders? Did they run protection gigs, what? Who is their leader, and how did you convince them to take this job?
Sierra
, where are you right now? Marigold is nearby, and Reese came out of his room, hobbling on his new prosthetic. What did you tell him when he came up to yoy, obviously intent on protecting you when the Fippers come in? Did you let him stick around?