Gigg
,
After chatting with Esco, you head out to swagman, which is parked in the open space near the north gate, where folks don't pay the garage to watch their shite. You're Gigg, they won't mess with your car, right?
You head past a few United Front gangers who have a truck parked right beside swamag, looks like this: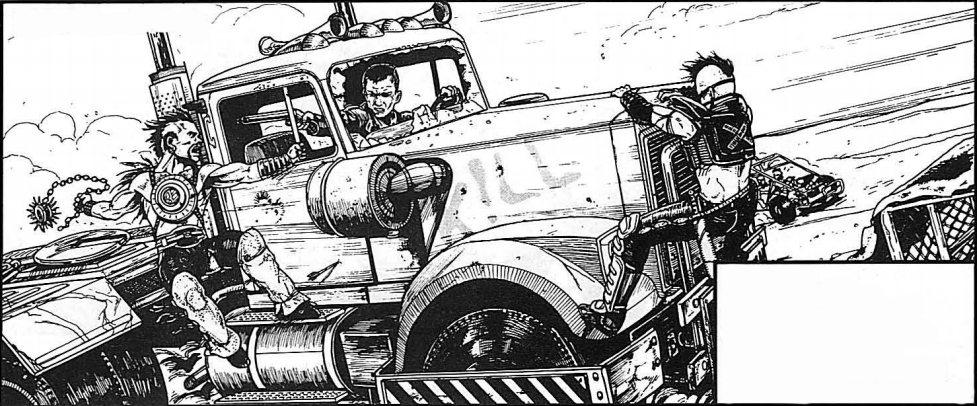 One's sitting in the passnger side huffing on a bong while another is under the hood. A third's going through some of their stuff stowed on top of the roof. They give you a side-eye, but don't say anything. The Union Jack's painted all over their ride and their gear. There's some punk music blaring from their ride.

Mimi isn't around, not where you can see her, at least. Probably saw this and decided to hide out. Or maybe they already got her? What do you do?