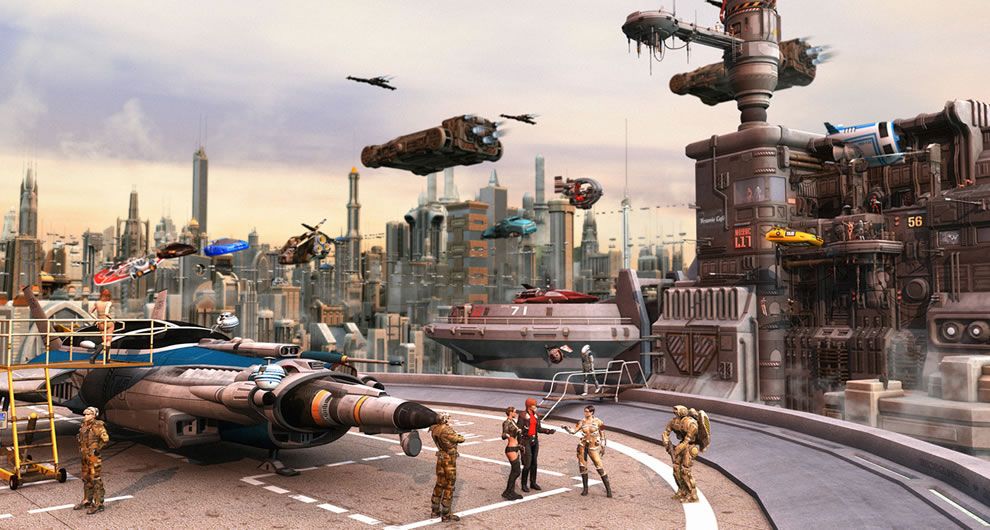 We pick up a couple days later. The
Profit Margin
has just landed on N'croth, which is a sizable city nestled in a huge mountain range. M'Haeli is a beautiful world, with an indigenous species who are somewhat similar to Bothans, the the H'drachi. However, they were subjugated by humans long ago and no longer rule themselves.
Squall dropped details on the residential district with the house location and passkey info for you. It's several blocks from here, secluded, too.
Who's coming off the ship with you?