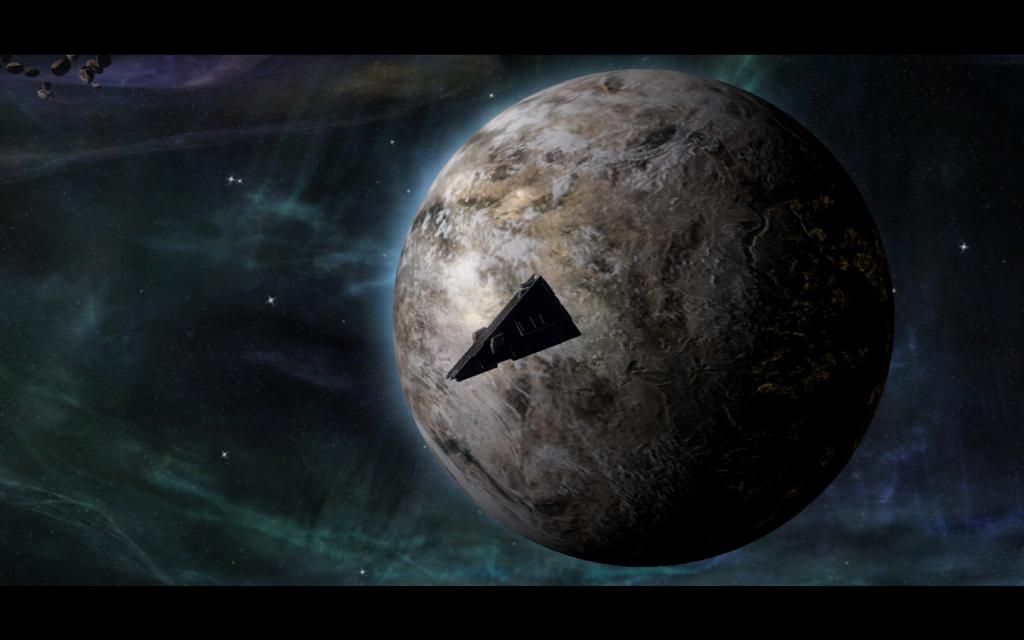 Factory Control Planetary logs:
Eriadu is the primary world in the Seswenna sector, and one
of the Outer Rim's most active trade centers. It sits on the
intersection of several hyperspace routes, including the Rimma
Trade Route, the Hydian Way, the Lipsec Run, and the Yankirk
Route. Eriadu is covered in rugged landmasses and small seas.
Its surface is full of dirty industry and waste zones that pollute
its atmosphere, land and sea. This is a result of the worlds law
makers competing to make it as impressive as city-worlds like
Coruscant. The planet has many large cities, a moon, and s
mall shipyards.

As a result of its past history of strong Imperial sentiment, the world is
under control by Krayt's Empire. Its strategic location at the intersection
of several trade routes makes it an economic powerhouse, providing a
large income boost to whoever controls it. Its small shipyards also help
to reduce construction time of light craft such as fighters and corvettes.