Ashlee
,
You search the classroom, the empty room by Bea's, even the supply room, just looking for somewhere to pick up a Navi or a look at the feeds. You finally find a display in the table of the Ready Room that's hooked in and start catching up on Speedball scores, news and events. Some big trades, a few key injuries, a juicer scandal with Brok (again), and a new holo-cast deal for the main league. So much has happened in the months since you lost contact with the last beacon. It's mid-season already.
The click of the door is the first thing that brings you out of your focus on the replay of Jaxtor's winning goal on the Monoliths. You look up to see Lucas looking at you with those piercing eyes of his.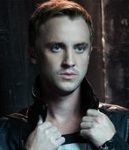 His voice is smooth when he asks,
"Hey Ashlee, how are you doing?"
He moves, no glides, around the table to come a bit closer, eyes never leaving you, drinking you in.
"I saw how they were treating you. That's stomm, you know. A real problem, they should know better."
He's wearing a clingy turtleneck and slacks, all dark gray.
"What... what are you checking out? Where's your Navi?"