[ISS] The Election (Ash 1.7, Mar 1.6, Our 1.5, Tab 1.9)

Instructor Malcolm appears exact after an hour has passed.
Tabitha
, where did you and Zola end up for her speech? Standing at the front of the class, or somewhere else?
Ourania
, where did you and Rys set up? Rys wants to stand far away from you, do you let him?
Mark
and
Ashlee
, how are the students arranged? Are they still in a semi-circle like some voting block, or did everyone return to their seats?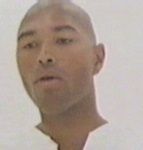 "Alright class, your candidates, Zola and Ourania, have both had an hour to create their platform and prepare to vie for your votes. We will look for a simple majority here, with open voting. We will use Ashlee's Navi for the voting tabulation."
He looks over everyone.
"Mark, how did the class decide to arrange the process for the candidates?"