[ISS] A Hidden Place (Ash, 2.3, Mar 2.1)

Mark
,

"Corp Rys came for Ash, took her out. He left the door unlocked, so I decided I was sick of staying put, came to see you." She walks beside you but not too close. Her hand hovers near yours and her face turns to you several times.
When you get to the speedball gym, the door is still open. "That's odd." Nadja comments.




What do you do?



"That is odd. But wait-- Rys came back for Ashlee? Is she in trouble? More trouble, I mean."

I lower my voice as we approach the gym door and stop. I listen.
Try to figure out if anyone's around.

I risk a peek in through the doorway.

If anyone asks, I'm looking for my sweatshirt. Super lame.
You hear some conversation, two people talking. The shower's running. You recognize Zola's laugh.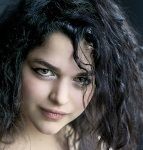 "Nope, she decided to ask him for some food, and he showed up, took her to the cafeteria. Maybe he feels guilty for hitting her. Did you see her drokking face?"
She turns to you, sliding a hand to your cheek,
"He backhanded her right here. Probably hurt like hell."
She rubs your cheek, then leans against you.
What do you do?