[ISS] Visitation (Ash 2.2)

Ashlee
,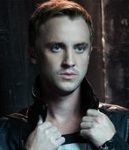 Lucas opens the door after you chime. He stands there, eyes searching you. He sees the bruise right away, looks past you to see if anyone else is in the hall.
"Hey."
He looks down at the deck,
"Where are your shoes?"
He motions for you to come inside.
The room's empty except for Lucas, Olivar's still out. You spot Lucas' Navi on his bed.
"You okay, Ashlee?"
What do you do?